I had so much fun shooting Stefania Zavval's beautiful designs at Torrey Pines, this photo was taken on a steep path on the way down the mountain to Black's Beach.  Vic held the beauty dish above the model while my assistant for the shoot, Christy Golder, hid behind a cliff to point a speed light at the back of the models body for rim light.  Not pictured in the diagram but also used were Pocket Wizards and an Alien Bee 800.  *More photos from this shoot coming soon.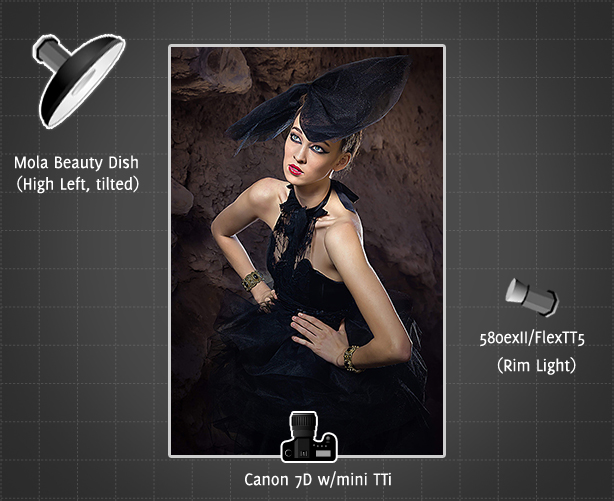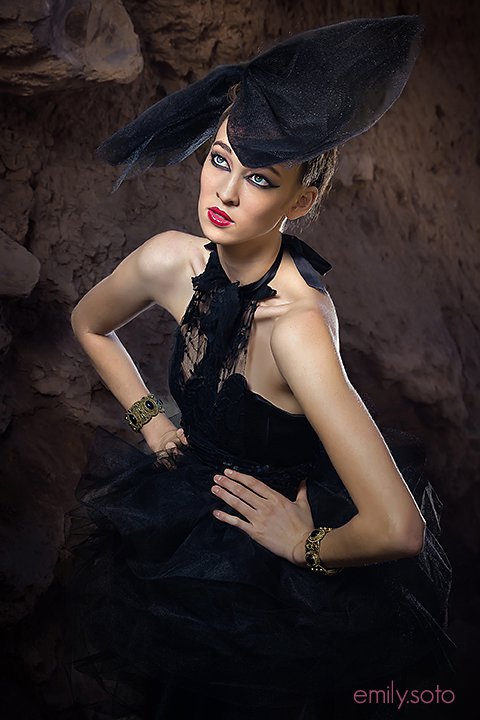 EmilySoto.com
View more diagrams on my Facebook Page
For those interested, here is the lighting setup for my first shoot using the Mola Setti beauty dish. I love the lighting it gives and prefer it over my Kacey beauty dish because it gives so much more light. My only complaint is that it's so heavy to carry around with the Vagabond pack, but luckily I have Vic to help me out!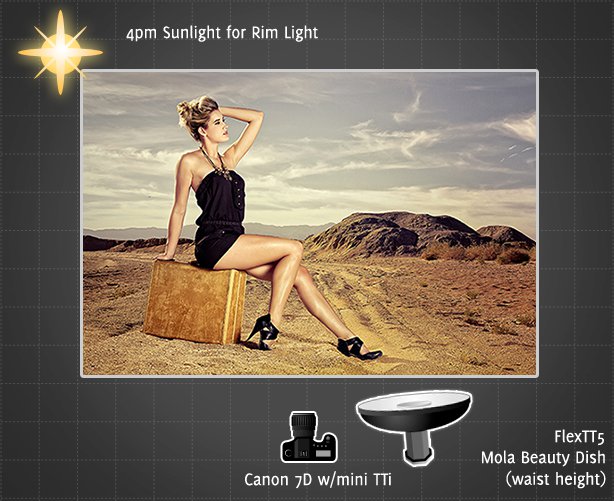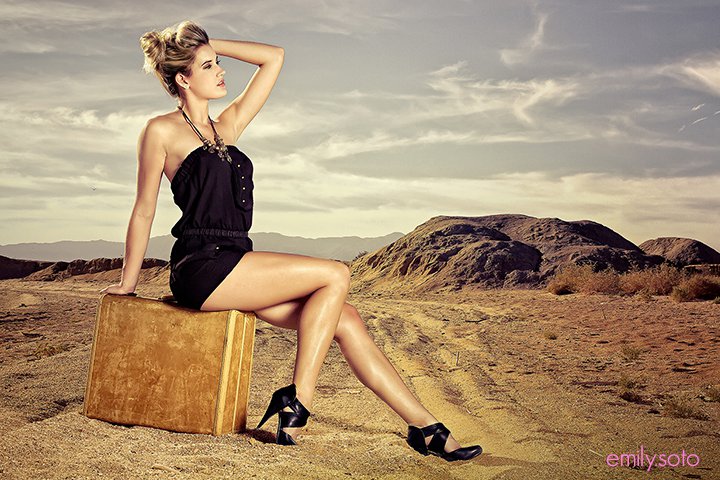 View more at EmilySoto.com
Follow my Facebook page